Please Support Us
Our Church is very old and dates back to the year 1207. The Church is therefore in constant need of maintenance and repairs our current maintenance and repairs list includes:
Repairs to the clock
Repairs to a stained glass window, damaged by vandals
Repairs to the stonework at the top of the bell tower
Electrical Installation repairs.
Any donations you feel you can make to the above items would be most welcome but, most of all your support would be extremely valuable if you were able to attend our Church services on Sunday mornings at 11.00 hours. A welcome awaits you.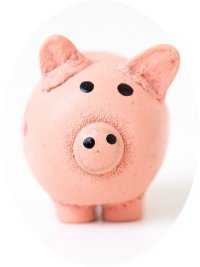 PLEASE DONATE

In anticipation we thank you for your support.
Another way you can raise funds and it doesn't cost you anything!!

Did you know that whenever you buy anything online – from your weekly shop to your annual holiday – you could be raising free donations for St Mary the Virgin - Dallington with easyfundraising?
There are over 4,000 shops and sites on board ready to make a donation – including eBay, Argos, John Lewis, ASOS, Booking.com and M&S – and it won't cost you a penny extra to help us raise funds.
All you need to do is:
Go to easyfundraising and join for free.
You will then be given the opportunity create your easyfundraising account. You may use your existing social media accounts like Facebook but we suggest you use the 'continue with email' option.
You can now create your easyfundraising account with just your first name, email address and a password.
After creating your account you will be prompted to download the easyfundraising 'apps'.
Every time you shop online, go to easyfundraising first to find the site you want and start shopping.
After you've checked out, the retailer will make a donation to St Mary the Virgin - Dallington at no extra cost to you whatsoever!
If you are shopping on Amazon please use the following link which will take you directly to the Amazon Smile website. Amazon will donate 0.5% of your total purchase, less VAT and delivery charges, directly to St. Mary-the-Virgin bank account.

Amazon Smile Link: Click on the link below and then sign onto your Amazon Account using your normal login name and password. Amazon will provide prompts regarding your donation to St Mary-the-Virgin Dallington Charity. You can opt to make our charity your default selection.


There are no catches or hidden charges and St Mary the Virgin - Dallington will be really grateful for your donations however small or large.